You have a website that may have a little age on it. You still think it looks good (or maybe you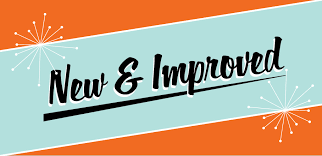 don't), but you know that technology moves quickly and your Joomla website that was once shiny and loved may now need some renewed attention. It is time to find out if you need to upgrade your Joomla website and how. That is why you started a search that put your eyes on this article, so let's get started.
We should start with why you should upgrade your Joomla website. Joomla, like other website platforms, must upgrade their platform on a regular basis. Joomla is continually patching and improving their software. Some of these releases contain minimal improvements and changes. Other releases offer major changes to the platform. You don't necessarily have to upgrade your Joomla website each time Joomla releases a new version. However, you don't want to fall too far behind the latest version.
While not an exhaustive list, here are the major reasons to upgrade your Joomla website sooner rather than later.
Avoid Your Website Becoming Obsolete
As new versions of Joomla are released, older features are no longer compatible with newer technologies, plugins, extensions, etc. This can lead to quite a few headaches. You may begin to see more bugs with your website performance and even security issues.
Improve Website Security
Speaking of security, older versions of Joomla are more susceptible to being hacked than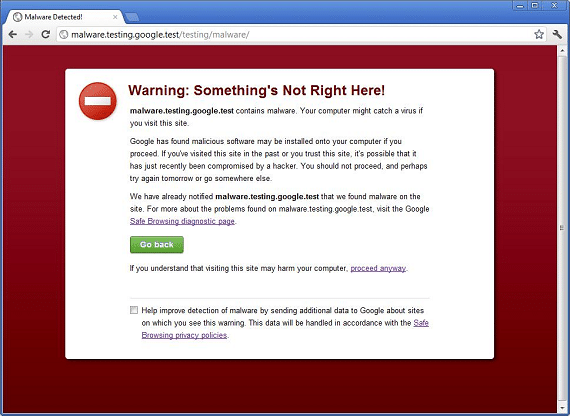 updated or upgraded Joomla websites. Also, when vulnerabilities are found, security patches may not be available for older versions. Hackers actually seek out older Joomla websites with known vulnerabilities as the targets for their nefarious activities. Additionally, some web hosting companies may no longer host older versions or they may banish your website to a high-risk hosting server with other high-risk websites further increasing your vulnerability.
Better Search Engine Optimization (SEO)
There are many variables that affect how your website will rank on Google and the other popular search engines. Much of this has to do with on-page content, but there are many "behind the scenes" elements that also affect website performance and thus your ability to rank well. The older the version of Joomla you have, the better the chances that your website is being held back by technical SEO problems.
Joomla Support for Your Website
As Joomla releases new updates and upgrades for its website platform, it has to also stop supporting older versions. Joomla does announce when the life-cycle of a version ends in terms of support. If you have not upgraded your website by that date and then have issues, you will not have Joomla Support to help resolve your website malfunctions.
Improved Website and Content Management
There are many reasons why Joomla and other website platforms continually update their offerings and release new versions. One of which is to offer a better experience for the website owners. They want to offer new features to those that use the product. They may want to offer a new dashboard that is easier to navigate. Often times the content management system allows you to more easily add, edit or remove content from your website so you can improve the user experience of your website visitors and increase revenue.
Rekindle the Romance with Your Website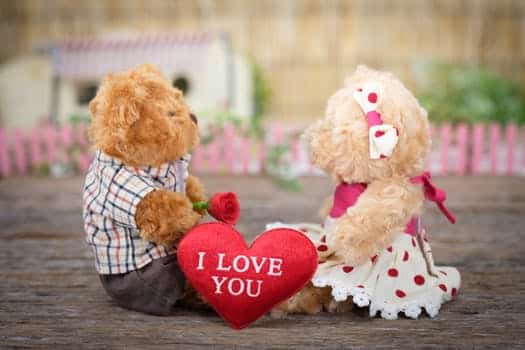 When running a business, it is easy to push some things aside that feel like a lower priority when compared to day-to-day tasks and emergencies. Upgrading your Joomla website gives you the opportunity to get back to some of the goals you had for your website and some of the things that you may have left undone. If your website is important to your business, then those items can make a big difference in the impact that your website has for your business. What are some of those things?
Revisit goals for the website
Clean up navigation (are there any pages that are no longer relevant)
Add new functionality
Create (and stick to) a content schedule to bring in more visitors to your site
Analyze site traffic and ROI for website
Consider a new design
Evaluate marketing options
Minor vs Major Joomla Upgrades
You may not quite understand the scope of the upgrade that is needed for your website. Joomla updates and version upgrades come out frequently. Often times they are simply a security patch for the versions of Joomla that are currently supported. These types of Joomla upgrades can be done within the admin of your website and are simple. You will even see a warning if you login to the backend of your website telling you that the update is available.
A major Joomla upgrade is when you are moving from one version of Joomla to another. For instance, if you are still on Joomla 1.5 and need to move to Joomla 3.8. This is when you need to help of someone who knows what they are doing. If you are unsure, reach out to a Joomla development agency and get a quote.
Get the Job Done Right
Now that you are convinced that you should upgrade your Joomla website, the next question is how to go about it. It really isn't a DIY project, nor do you just call up Joomla and say, "hey, can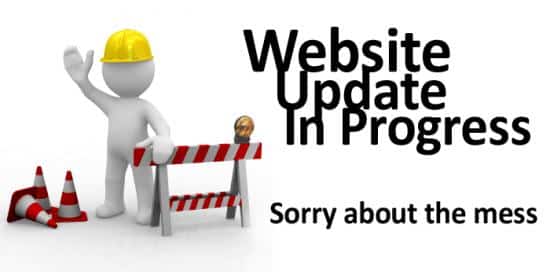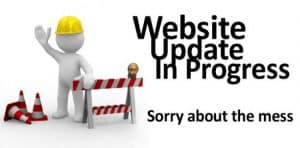 you bump me up to the latest version?" It does take someone with the technical chops to handle the project. Depending on how many versions behind you are and the upgrades that those versions provide, you may have a simple project or a complex one.
There are some that try to do it on their own, but we advise against that unless you have a strong technical background involving website development and, particularly, website development with Joomla websites.  Things can go wrong.
If you have a web development company that you have worked with in the past and had a good relationship; that is a good place to start. Get a quote on the project from them as well as an estimate on when they can complete the project. Also, since you are already here, you can give us a call at (866) 516-8798 or fill out our quote form and we will be more than happy to discuss the project with you and provide a quote. After all, we are the Joomla Masters!